Today must be the day of oopsies, because I made another one earlier on my post. I said I spent $30...I actually spent $35. I forgot the $5 for the dress/mountain of clothes that I bought from a lady on a local free-ads group. I finished washing them, and counted 16 pieces...! That's $0.31 each! I would have gladly spent $5 for this dress: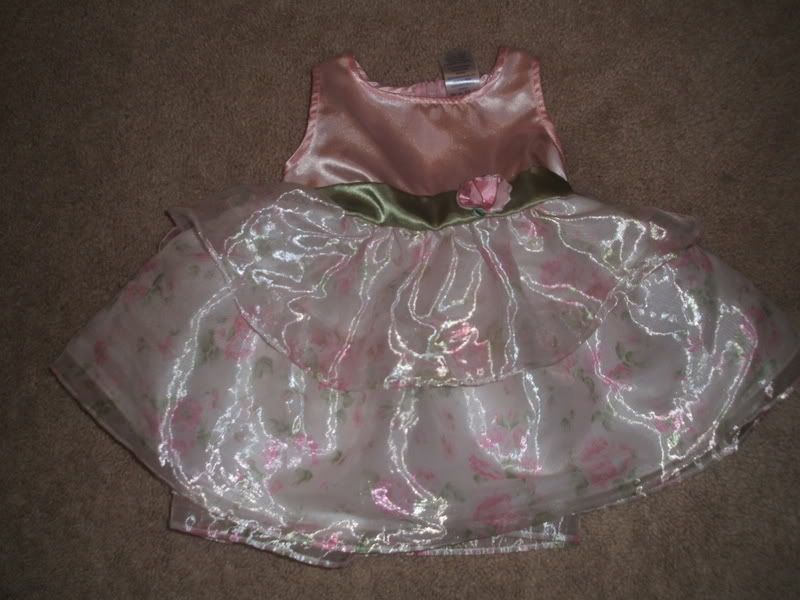 And as a bonus I got 15 other pieces that aren't too shabby either: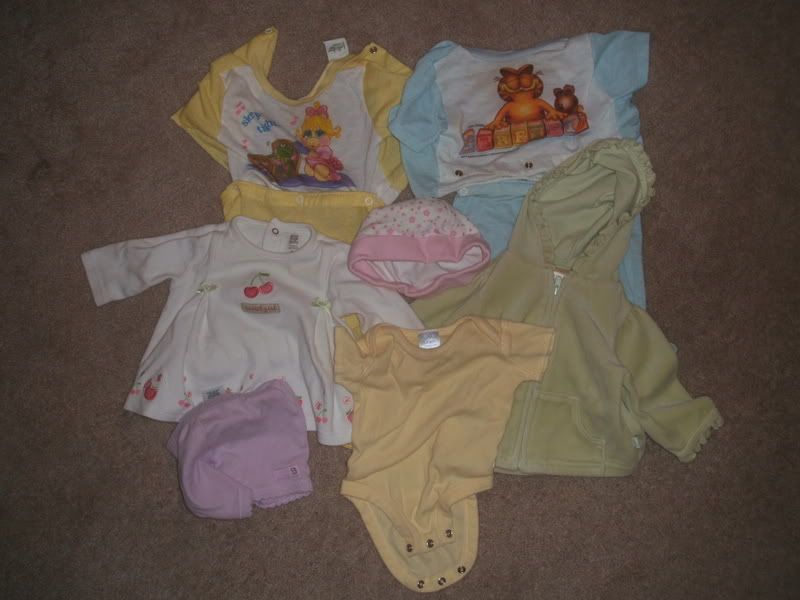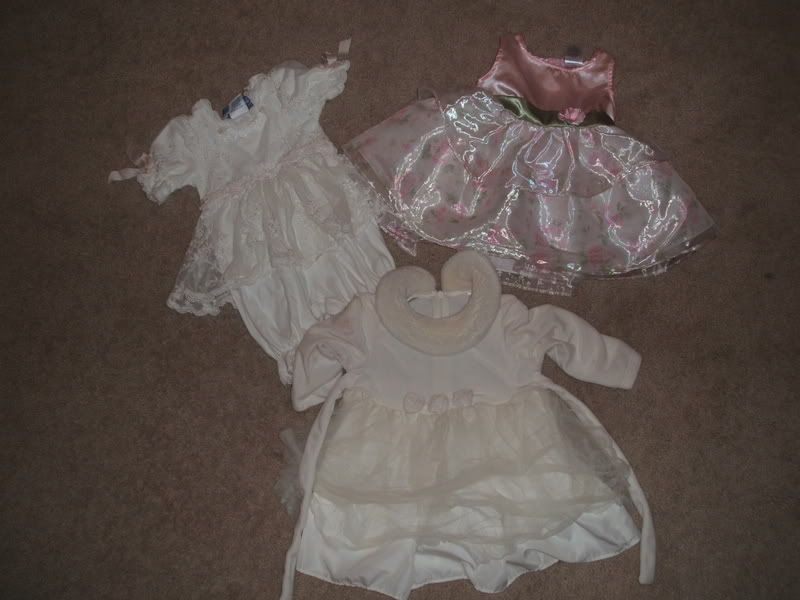 But while I do realize this deal is awesome...it has brought to my attention a HUGE problem -
CLOTHING OVERLOAD
!!! My daughter has been alive for 60 days, and she probably has 180 pieces of clothing, no exaggeration. Just look: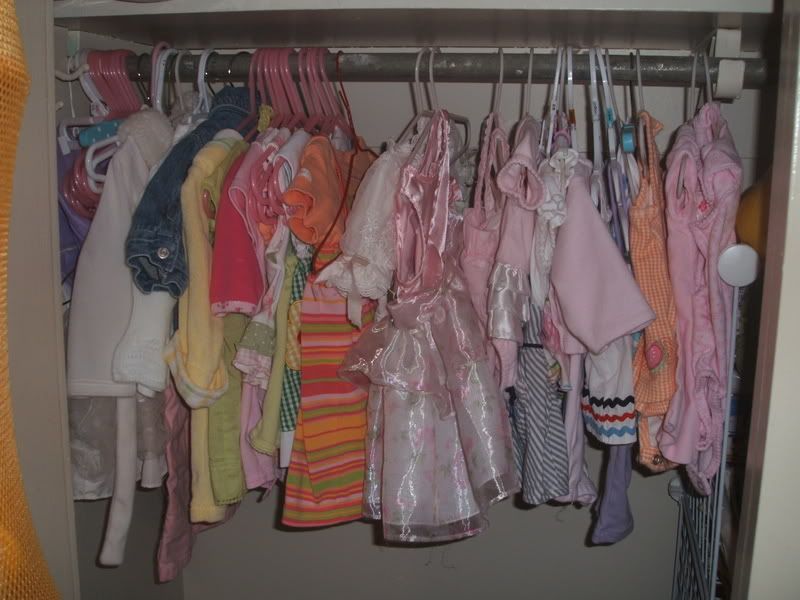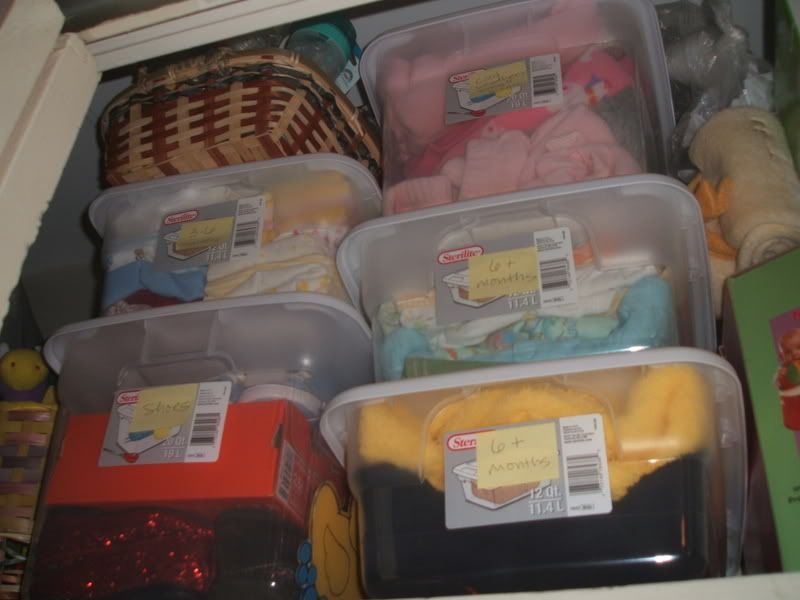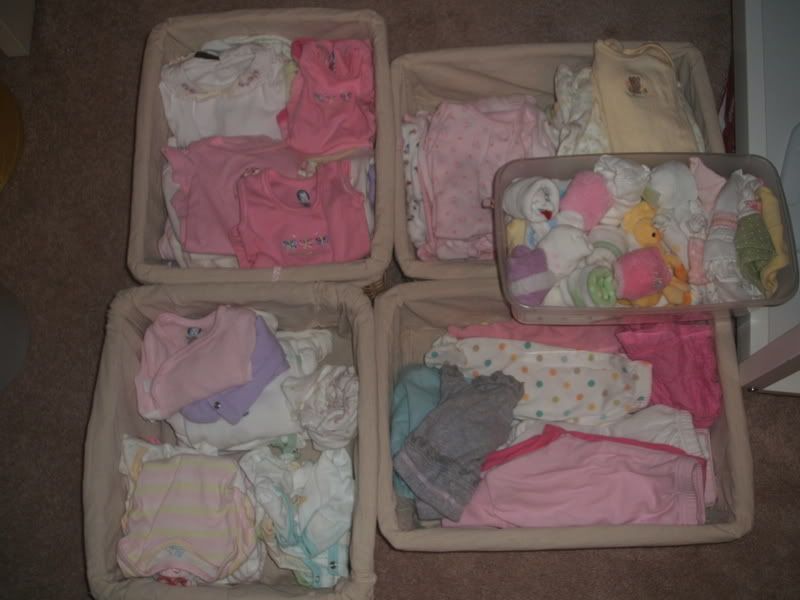 All those totes are jammed full of clothes that don't fit yet. She has clothing all the way to 12 months, and there's even a 2T winter jacket. And I am not even responsible for this endless sea of pink.

She'll be 6 months old at Christmas...at which point everyone will shower her with yet more clothes...! Or worse still...toys! Don't get me wrong, I am very grateful, but this is starting to get ridiculous. At least you can squish clothes...you can't squish toys, and I really don't want the entire inventory of Toys R Us in my house. Maybe the family will buy us a house to put all this stuff in...